SSE
FTSE 100
Dow Jones
KASE
Brent
WTI
Золото
PTC
USD
RUB
EUR
CNY
Special Representative of the President of Kazakhstan paid a working visit to Brussels
23 июня 2021, 17:33
248
Special Representative of the President of the Republic of Kazakhstan for International Cooperation, Yerzhan Kazykhan paid a working visit to Brussels to discuss the cooperation issues between Kazakhstan and the European Union, Delovoy Kazakhstan reports.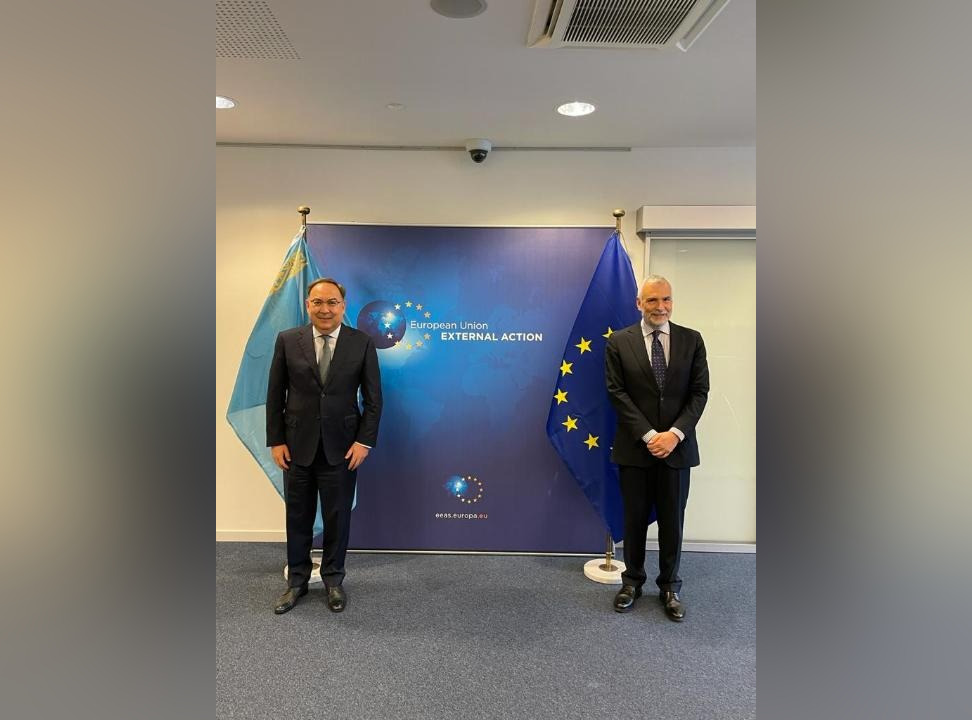 During the visit, the Special Representative held meetings with senior representatives of the European Council, the European Commission, the European Parliament, the European External Action Service, as well as the leadership of the European Investment Bank.
Yerzhan Kazykhan conveyed a special message on behalf of the President of Kazakhstan Kassym-Jomart Tokayev to the Head of the European Council, Charles Michel. The parties discussed the current state and prospects for the development of cooperation between Kazakhstan and the EU, in the context of the implementation of the Agreement on Enhanced Partnership and Cooperation. The Special Representative noted that the development of effective and diverse cooperation with the European Union is a strategic priority of Kazakhstan's foreign policy. An agreement was reached to maintain political dialogue at the high and the highest levels. The parties considered the details of organizing the visit of President Tokayev to Brussels.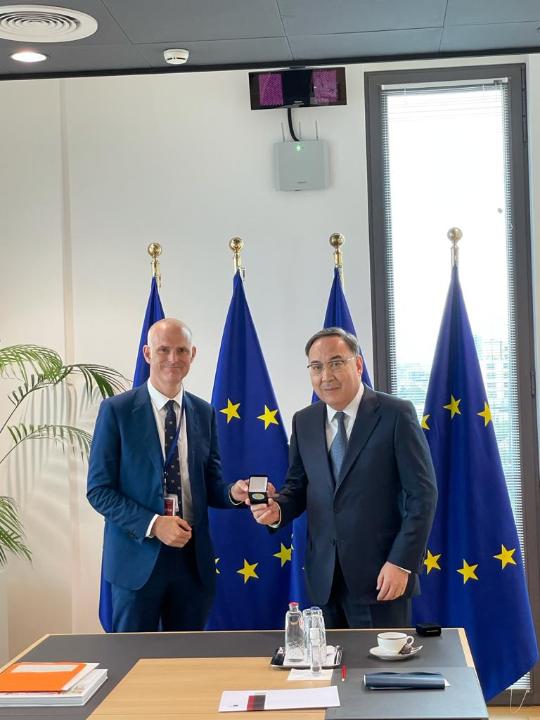 The European partners commended Kazakhstan's success in the development and launch of its homegrown QazVac vaccine against Covid-19. As noted, the Kazakh vaccine, when approved by the European Medicines Agency, can become another solid basis for cooperation between Kazakhstan and the EU through "Team Europe", a European mechanism to support partner countries in the fight against the pandemic.
At the meetings, an exchange of views took place on the issues on the international agenda, including global and regional security, and the stabilization of the situation in Afghanistan.
The Kazakhstan - EU cooperation on trade, investment, green economy, and energy were the main topics of the meetings of the Special Representative with the leadership of the European Commission. The parties discussed partnership within the framework of the European Raw Material Alliance and the European Battery Alliance.
Yerzhan Kazykhan also met with members of the European Parliament, including members of the Kazakhstan-European Parliament Friendship Group and the European Parliament Delegation for Central Asia and Mongolia.
MEPs noted the potential of Kazakhstan's political reforms initiated by President Tokayev. They welcomed his recently adopted decree on priority measures in the field of human rights.
The Special Representative noted that Kazakhstan is ready for an open and constructive dialogue on a wide range of issues, including democratization, rule of law, and human rights, as well as the development of civil institutions.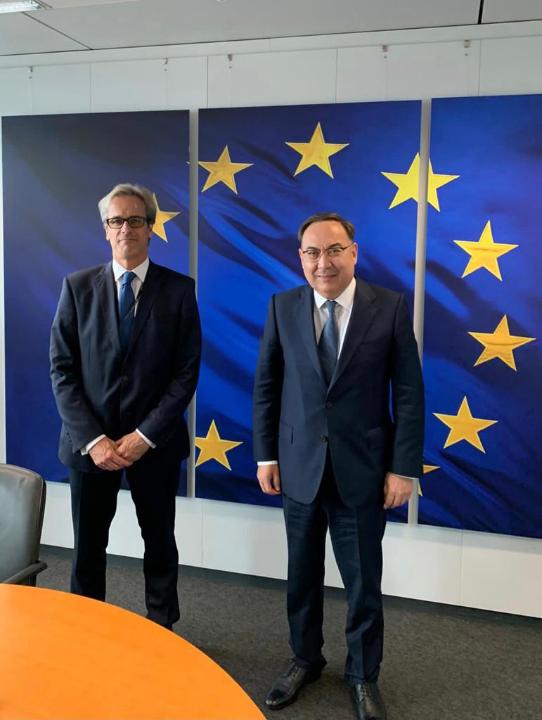 Yerzhan Kazykhan also held talks with the leadership of the European Investment Bank (EIB) to discuss the prospects for economic cooperation between Kazakhstan and the EIB in the post-pandemic period. Special attention was paid to the issues of cooperation in the field of SMEs, agriculture, digital technologies, transport, and "green" projects, as well as Kazakhstan's plans to decarbonize the national economy and achieve carbon neutrality by 2060.
2006 - 2021 © Ваша почта. 16+